Yes...There's Another One...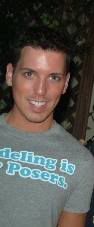 I would like to send a drunken welcome to our newest Matt in the Tragic kingdom. Click on over to
oh look who it is...
to say a quick 'Hey Bitch' to our newest cutie, That Matt Guy.
He comes to us from Florida and his hobbies are knitting and chewing bubble gum. He wishes for world peace and likes kittens and rainbows. I have no idea. I DO know, though, that he is a fellow fan of
Shirley Q. Liquor
. That's enough for me.
Don't forget to stay tuned for the 3-part Ricki Lake series...the first installment is due in about an hour.