Into the Wayback Machine...
Got tagged again...here we go.
1. Delve into your blog archive.
2. Find you 23rd post (or closest to).
3. Find the fifth sentence (or closest to).
4. Post the text of the sentence in your blog along with these instructions.
5. Tag five people to do the same.
My 23rd post was
But I'm Not Even Catholic...
There actually aren't 5 sentences in that post...but it is the home of my most Googled picture. I had just taken a quiz called "What Kind of Hot Boy Kiss Are You?" and my result was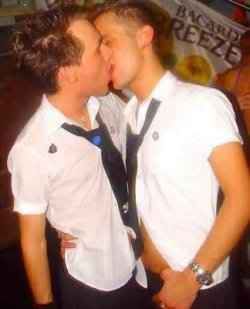 You are a School Boy Kiss!! You're a deprived
Catholic school boy who needs some action...
don't get caught in the locker room!
So, there's that...and now I have to tag some people. I've learned my lesson that a lot of my blogglers hate memes...but, I care little.