So, I just got an e-mail from someone that was surprised at the view of Chicago's skyline. They didn't think there were any tall buildings in the Midwest. One quick
Google Search
later it was confirmed. Of the tallest 10 buildings in the country, 5 are in Chicago. (Most not shown in the photo I previously used.) Two are in New York...One in L.A. Eat that, bitches...lol.
1 -- Sears Tower, Chicago -- 1,450
2 -- Empire State Building, New York -- 1,250
3 -- Aon Centre, Chicago -- 1,136

4 -- John Hancock Center, Chicago -- 1,127
5 -- Chrysler Building, New York -- 1,046
6 -- Bank of America Plaza, Atlanta -- 1,023
7 -- Library Tower, Los Angeles -- 1,018
8 -- AT&T Corporate Center, Chicago -- 1,007
9 -- JP Morgan Chase Tower, Houston -- 1,002
10 -- Two Prudential Plaza, Chicago -- 995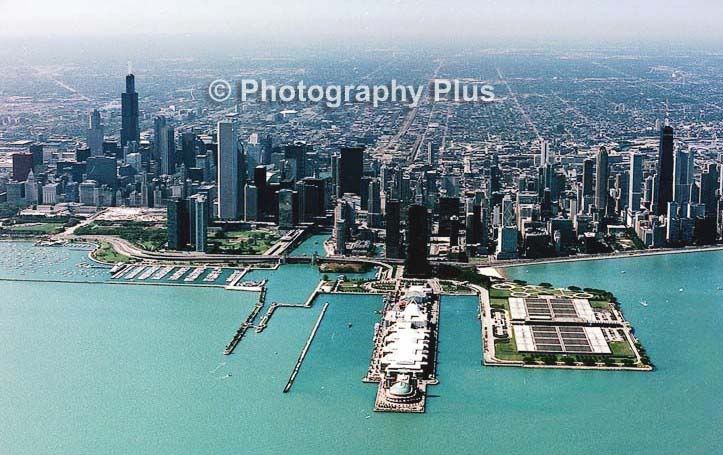 On the left you can see the Sear's Tower and Grant Park near The Loop. To the right (north) of the Loop is the Chicago River flowing into the city. (It used to flow into the lake.) Just north of the river you can see Navy Pier jutting into the lake and that black tower at the foot of the pier is where Oprah live(d). On the far north you can see the John Hancock Building. It's affectionately called the Top 'o' the Cock. Soon the Trump Tower Chicago will rise on the edge of the river to almost the height of the Sears Tower. This photo still only shows about 2 miles of the skyline...it continues far to the north.